Send SDK Messages with Compodium
SDK, Secure Digital Communication, is a government project created to enable municipalities, regions, and authorities to exchange sensitive and classified information digitally in a safe, simple, and secure manner.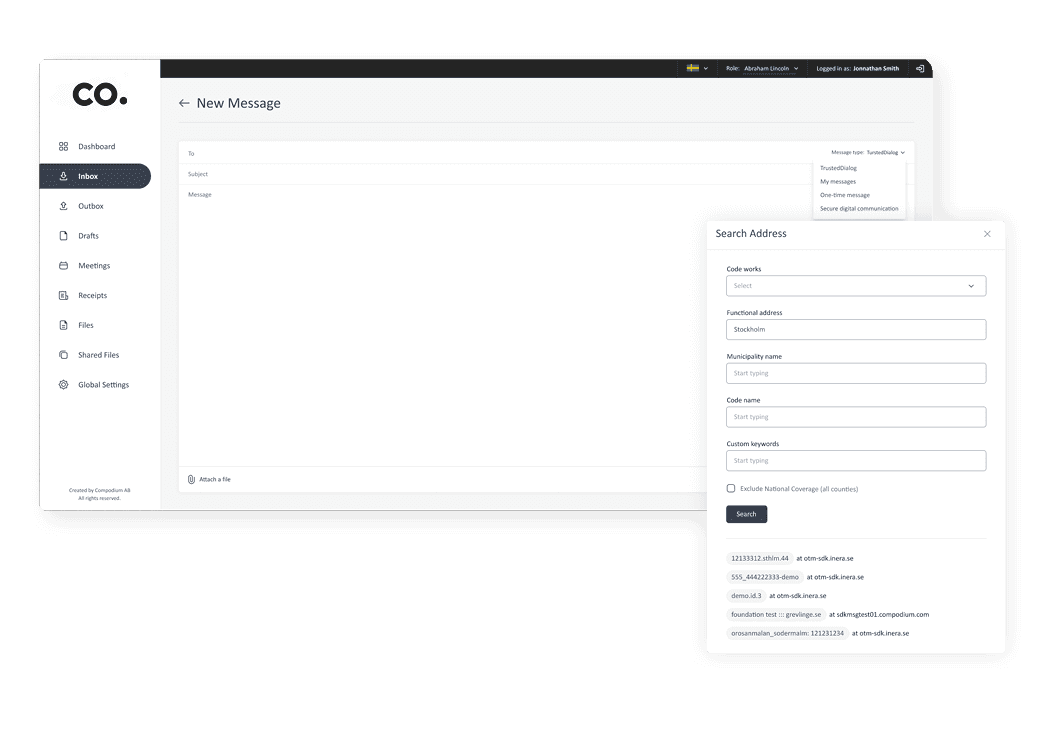 Compodium as a Comprehensive Solution
All secure communication in one solution, and moreover completely secure.
Send and receive SDK messages and attachments. The service is approved by Inera and Digg.
The access point manages messages between message services and generates a receipt. The access point does not read any information but forwards encrypted data. Compodium can deliver an approved access point.
Compodium has extensive experience in pilot projects in SDK, helping your organization become approved in the SDK production environment and supporting you throughout the process.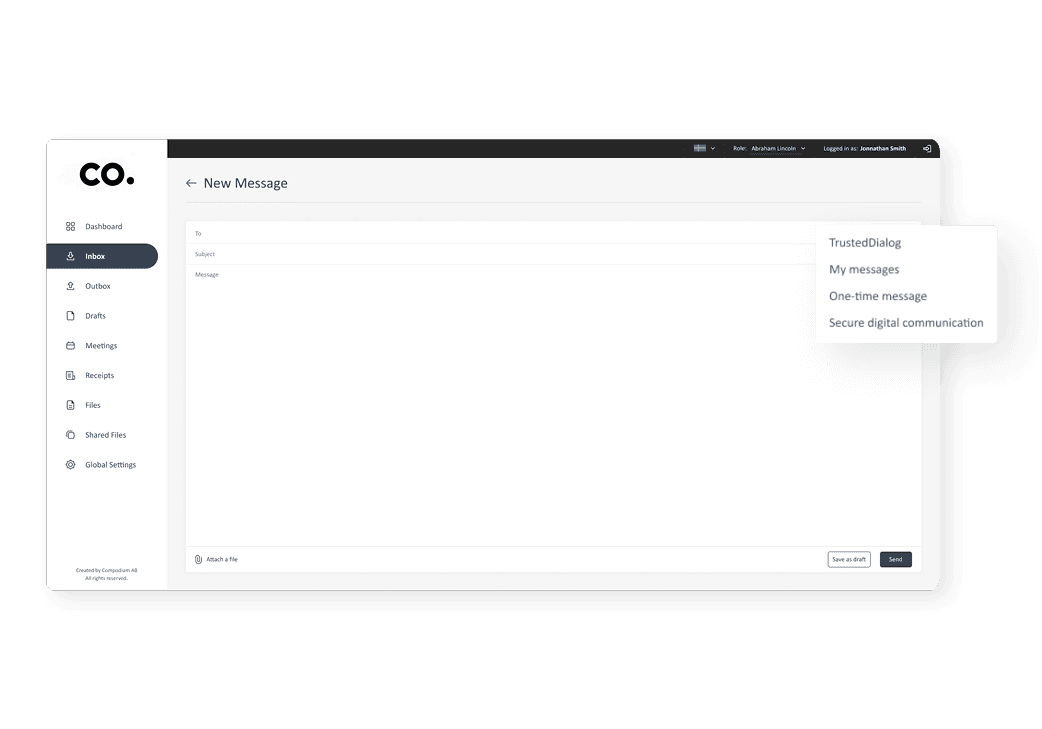 Swedish Cloud Service or On-Premises
Compodium secure messages are offered as both a Swedish cloud service and as an on-premises installation at your location.
Our cloud services are set up in Swedish georedundant data centers to ensure high availability, security, and to reduce the carbon footprint of our services. Therefore, no information leaves Sweden or is shared with unauthorized parties.
Get Started with SDK
Do you want to know more about our secure communication solutions? Fill out the form and see how Compodium can help your company.
Communicate with other organizations and authorities

Approved by Inera

We assist you throughout the process