Secure Video Meetings for Better Collaboration
Connect and collaborate with your team and clients worldwide without worrying about data breaches or eavesdropping.
Collaborate Internally, with Other Companies, or with Individuals
Log into the Meeting and Start Communicating
Have video meetings with anyone, anywhere, directly in the browser. No downloads, no hassle. Discuss sensitive topics, collaborate on confidential projects, and comply with regulatory requirements such as GDPR.
Book Demo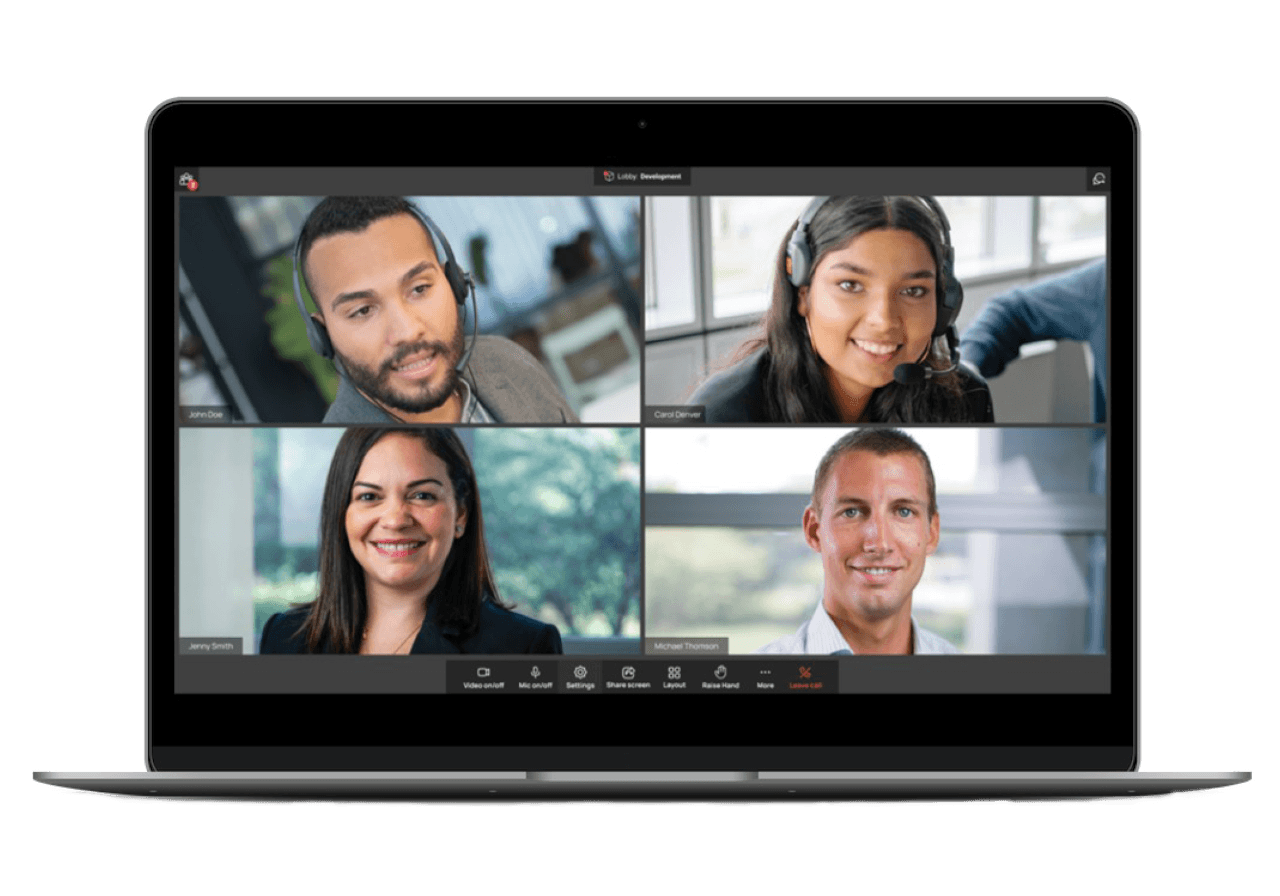 All Users are Authenticated
All users are authenticated to ensure that the right people are in the meeting.
You can choose the authentication methods you want to use, such as BankID, Freja eID, and SITHS card, or SMS code.
Book Demo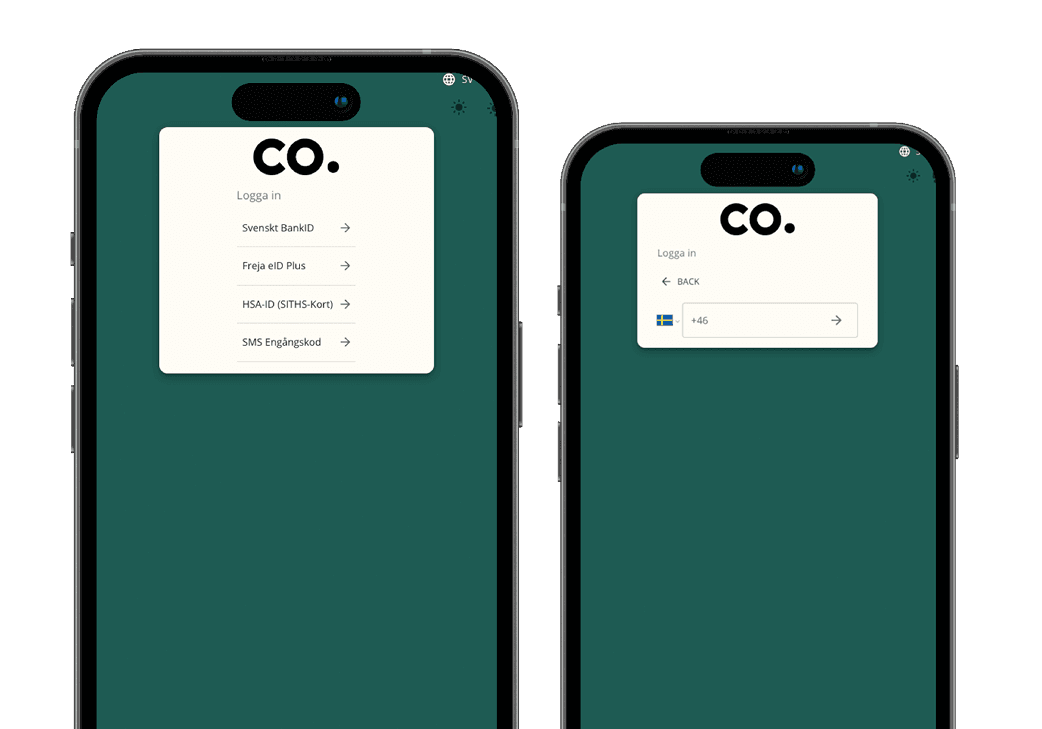 Lobby
We provide unique digital waiting rooms where you, as the meeting administrator, can easily manage the flow of calls while ensuring that no unauthorized person can enter an ongoing meeting.
All Meetings are Encrypted
All meetings are protected with strong encryption, ensuring that no unauthorized person can access the information in the meeting.
Swedish Cloud Service
The service is set up in Swedish georedundant data centers to ensure high availability, security, and reduced carbon footprint.
No information leaves Sweden or is shared with unauthorized parties.
Book Demo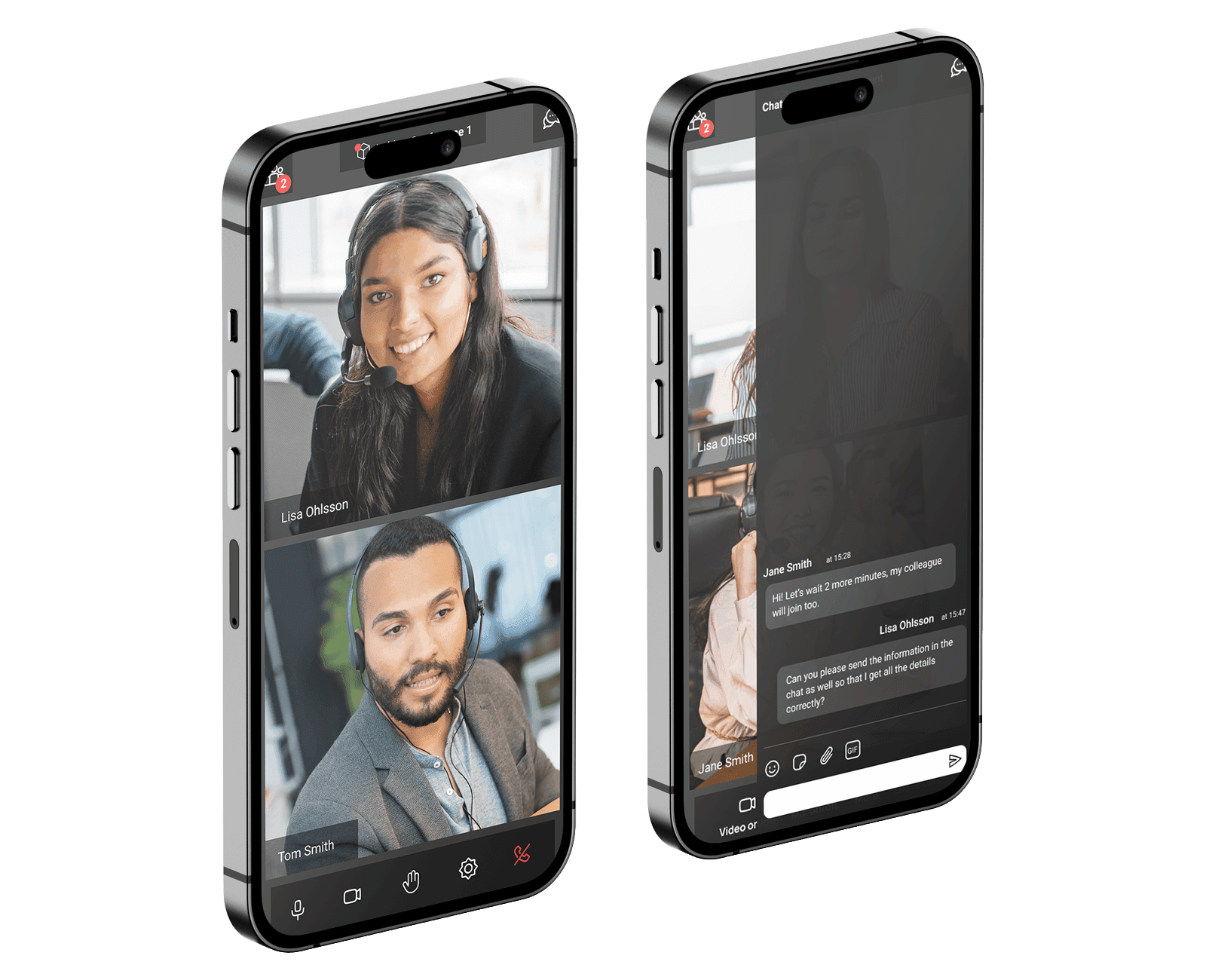 Chat in the meeting! All chats are deleted after the meeting ends.
Indicate to others that you have something to say without interrupting.
Switch between theater view and grid view.
A digital waiting room where your guests can wait before being admitted to the meeting. This way, you choose who to admit to the meeting.
Blur your background, choose a background from our library, or upload your own image.
Share screen or content directly in the meeting.
Pin another participant to always see them in the picture, such as an interpreter.
Have up to 100 participants in the meeting at the same time.
How Does It Work?
This is how it works for a person invited to a secure video meeting.
1
Click

on the Link

The service is used directly in the browser. No downloads, no hassle.
2
Guest

Authenticates

All participants confirm their identity through BankID or other secure authentication.
3
Wait

in the Lobby

The invited person waits in a digital waiting room and is admitted only when the meeting inviter starts the meeting.
4
The Meeting

Can Begin!

An encrypted and completely confidential conversation can take place without the risk of intrusion or mishandling of sensitive personal data.
"By using Compodium's video meeting solution, we can be sure that we follow the rules and guidelines for handling confidential and private information. The fact that the solution also saves time and money and is easy to use is extremely positive."
Get Started with Secure Collaborations
Want to know more about our secure communication solutions? Fill in the form and see how Compodium can help your company.
GDPR-compliant

All information is stored in Sweden

All information is encrypted

Smoother collaborations